This post Do Contact Lenses Dry Your Eyes? It first appeared on MyDryEye.ca
It was written by Dr. Diana Nguyen.
Please visit MyDryEye.ca to visit the original post.
For many people, wearing contact lenses is the more appealing method of vision correction. Some people enjoy the freedom of not having to wear glasses every day, while others simply enjoy the way they look without them.
Wearing contact lenses can come with a minor drawback: they block enough oxygen from reaching our eyes and can take a lot of moisture out of them. This lack of oxygen and moisture may cause dry eye disease.
Fortunately, there are some solutions available for contact wearers that can help with dry eye disease symptoms, as well as treatments both at home and in your optometrist's office.
Contact-Induced Dry Eye
About half of contact lens wearers develop dry eyes. Contact lens wearers are more likely to experience dry eyes because the contact lens on the cornea can partially block oxygen from entering the eye.
Even though many contact lenses are designed to allow more oxygen into the eye, wearers may still experience dry, gritty eyes at the end of the day.
Another cause of contact-induced dry eyes is the absorption of tears by contact lenses because the liquid is required for lenses to stay soft.
Tears in a healthy eye allow the contact lens to sit comfortably above the cornea in the tear film. A lack of fluid can result in gaps in the tear film, causing the contact lens to irritate the surface of the eye. 
If you have dry eyes, you don't have to stop wearing contact lenses, but you should reduce the frequency. It's also important to treat the underlying cause of dry eye or switch to a different type of lens to help manage the symptoms.
Underlying Causes of Dry Eye
Even if you experience dry eye while wearing your contacts, there may be some underlying causes other than your contacts that your optometrist can help you identify. Some of the possible causes are:
Contact Lenses for Dry Eye
Contact lenses are available in a variety of types, each of which reacts differently to dry eyes. Here is a list of the most common contact lens types that can provide some relief for dry eyes.
Low Water Content Contact Lenses
Contact lenses come in different levels of water content. It's a common misconception that the higher the water content of a contact lens, the more comfortable it is.
Certain wearers, particularly those with dry eyes, may experience the opposite effect. Although high-water contact lenses allow more oxygen to reach the cornea, as they lose liquid, they draw it from the tear film, intensifying dry eye symptoms.
Daily Disposable Contact Lenses
These single-day contact lenses, also known as dailies, are an excellent choice for people who suffer from dry eyes. Contact lens buildup can often contribute to dry eye. Makeup, oils, and other substances can build up and irritate the skin over time.
Protein deposits don't have time to accumulate and cause discomfort in dailies, and lenses don't dry out as a result of improper cleaning routines.
Scleral Lenses
Scleral lenses are larger in diameter than regular contact lenses. They sit over the cornea and on the scleral (white part of the eye) resulting in a tear-filled space. This liquid cushion has been proven to be beneficial for many patients with dry eyes because it keeps the eyes hydrated and shields the cornea from irritants.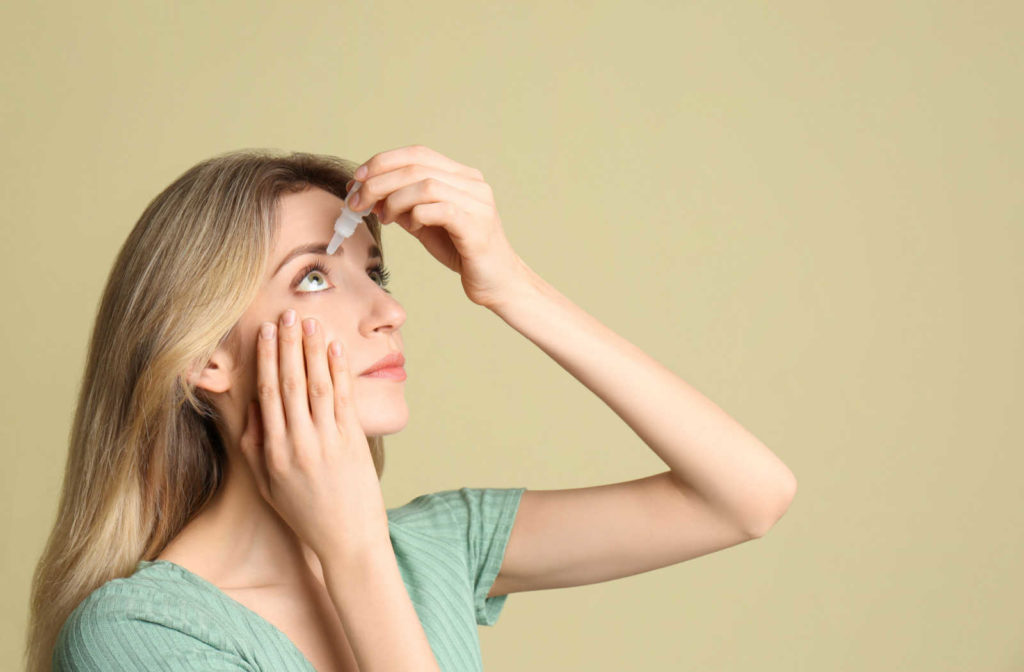 Other Dry Eye Treatments
In addition to the right contact lenses, there are some things you can do at home to help relieve the symptoms of dry eye including:
Eye Drops
There are several types of eye drops used to treat dry eyes. Over-the-counter drops, also known as artificial tears or lubricating eye drops, as well as those with preservatives and those without. 
Preservative eye drops will irritate the delicate cornea. They're generally not recommended for people who have eye dryness. For these patients, prescription eye drops reduce inflammation and assist your eyes in producing more tears. 
Eyelid Hygiene and In-Office Procedures 
To treat a moderate blockage of your meibomian glands, your eye doctor may advise of in-office procedures to unclog your oil glands. They may also recommend microblepharoexfoliation treatment that will thoroughly clean the eyelids. 
Need Some More Help?
If you still have some questions about contact lenses and dry eye disease, our doctors are here to help! Find a dry eye doctor to help diagnose and monitor your dry eye and develop the best treatment plan for you.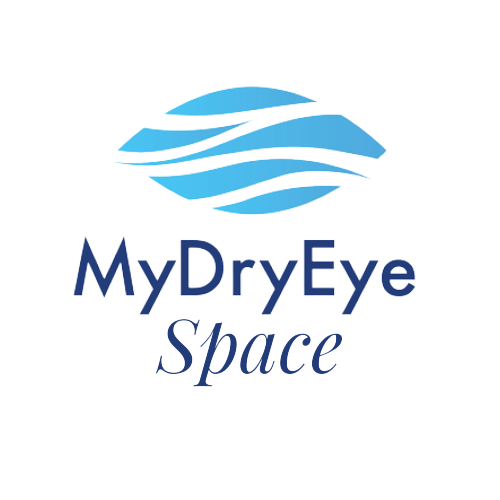 Other Posts You Might Like
This blog discusses the potential side effect of dry eyes in individuals taking antidepressant medications. Antidepressants are prescribed to alleviate symptoms of depression and anxiety by altering brain chemical levels. Dry eye disease, characterized by insufficient tear production or compromised tear quality, can cause symptoms like irritation, redness, and blurred vision.
Alcohol is common at social gatherings, casual nights out, or for a celebratory toast for many people. However, it is worth considering the impact of drinking on your body, particularly your eyes. One such consequence of alcohol is dry eyes, which can significantly disrupt eye comfort and overall eye health. 
Although dry eyes themselves don't directly cause headaches, they can worsen the symptoms associated with migraines. This combination can result in increased light sensitivity, shooting pain, and even nausea or dizziness. Finding a dry eye specialist is important to manage dry eyes and mitigate the worsening of migraine symptoms.